Congratulations, consultancy and conserves
20 Oct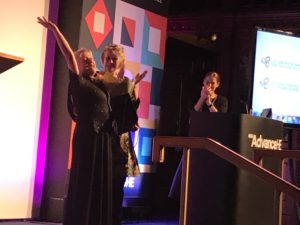 After a marvelous week last week, in  which I had the privilege of watching this year's NTF cohort receiving their awards (and getting over-excited when called to the stage to recognize my 19 years' contribution to the scheme), I am off on my travels again to
Southampton Solent University
where I will be working on assessment and feedback as well as fostering effective learning by positive interactions (slides here:
SolentPGCert-23-Oct-w.pptx (292 downloads)
SolentBus-School-23-Oct-w1.pptx (299 downloads)
). It's great to have an opportunity to work with staff there this Autumn, and to see some of the great work they do with students.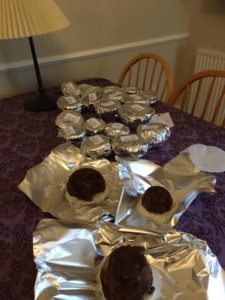 We made a big batch of
Christmas puddings
last week, followed by much
jam making
this week: mainly damson jam and jelly but also chutney using up the last of the green tomatoes as Autumn gains a grip in the garden. I'm working towards my target of at least 60 jars to give to local friends and neighbours instead of Christmas cards, and to see us through to the Spring. I am so lucky to have such an excellent mix of things to keep me busy.