Reading, Role Play, Recreation, Renewal and Research
15 Jan
This week I have two exciting projects as well as having got back in the saddle with school runs and listening to reading with Year One Pupils in their school!
The first is a virtual event, the inaugural SEDA webinar entitled "Can we find five minutes for a chat?" fostering effective dialogue between educational developers and leaders of learning and teaching in universities" which I am doing with  Shân Wareing on Thursday 18th January, 14.30 – 15.30.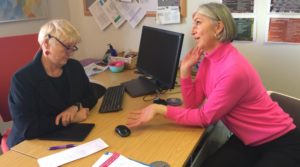 This is billed as "reprising their successful workshop at the 21st Annual SEDA Conference in Brighton in November 2016, Sally Brown, a former senior manager and Shân Wareing, a current one, both of whom have backgrounds as educational developers, will demonstrate through role-playing scenarios how better mutual understanding and congenial/productive co-working can be fostered. The session will include us role playing live as well as using some rather startling photo-story images to illustrate the key issues.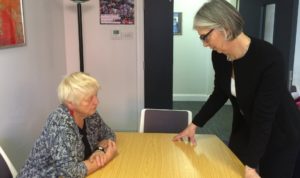 Participants will have opportunities to consider the key issues being explored in the scenarios and to discuss how educational developers can support senior managers and vice versa to their mutual benefit.  SEDA members who want to join the webinar should send an email to office@seda.ac.uk. We will send out details of how to join nearer the time.
The second is a keynote at  Newman University in Birmingham on Friday 19th January at their conference entitled  "Assessment, Evaluation a feedback: learning with and from each other."  It's a real pleasure to have been invited by National Teaching Fellow John Peters to  contribute to this exciting event, alongside veteran National Teaching Fellow Peter Hartley and numerous internal colleagues.  My slides for my keynote are here:  Newman-19-Jan-assess-keynote-w.pptx (556 downloads)
I rather prematurely indicated I would be tailing down my workload this year, but that really doesn't seem to be the case. And I'm also starting to work with Kay Sambell on another book project on 'International Perspectives on Assessment and Feedback': if you have suggestions about who might be willing to share examples of good practice in this area in different nations, do get in touch and let me know. I am in the active investigation stage of this project at the moment!