Gorgeous Autumn, Grandchildren, and Gmail withdrawal
23 Sep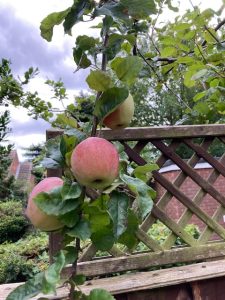 It's a great time of year for mellow fruitfulness and my garden (and those adjacent) are full of apples and pears, and the blackberry harvest came early and has been good. We are just waiting now for the eating apples to finish ripening.
We've had a lovely summer seeing all the grandchildren. Poppy is very nearly 13, Lucas is a strapping 9 now and full of beans, and twins Molly and Chloe are an energetic 6. They bring us all so much fun and love!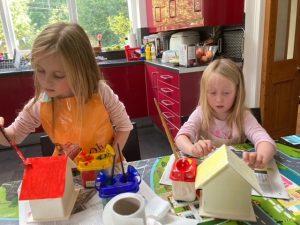 I need to warn people wanting to contact me that Gmail, having advised Phil his custom Gmail email would be cut off unless he paid a lot of money monthly for what had previously been a free account, have now cut my linked account unceremoniously and so if you want to communicate with me from now on, please do so via my Leeds Beckett email, or via Twitter DMs @profsallybrown.  My apologies for any inconvenience!