Loci of Learning, Ladders of achievement and Lemon Drizzle Cake
13 Feb
With the weather being so terrible, I've been grateful I've had a quiet week this week, with no long distance travelling. So i've been working with Phil on our chapter on assessment and feedback to improve learning for the forthcoming new edition of Denise Chalmers and Lynne Hunt's book on University Teaching in Focus for Routledge. We will be including three brand-new case studies from Ruth Cochrane and Richard Firth of Edinburgh Napier University, Fiona Meddings of Bradford University and Mark Glynn of Dublin city University, which are terrific.
I've also been thinking a lot about how people can make the best case for promotion on the grounds of teaching and research: certainly plenty of opportunities for reflection.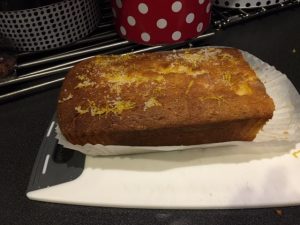 And alongside that I've done a bit of baking: Phil says the lemon drizzle cake is delicious!