Nurturing, networking and Neath!
10 Nov
After a quiet early autumn I am now back to being as busy as ever until Christmas!. On November 15th I will be working again at Lincoln University helping them with their applications for HEA Fellowship at different levels.
Next, straight down to the lovely SEDA Conference in Cardiff, where Phil, David Baume and I will be leading this panel session on Networking and Communities:  SEDA-Nov-conf-SB-PR-DB-w.pptx (454 downloads) .  I will also have the honour of introducing my friend and former Leeds Beckett colleague Ruth Pickford who is doing what I believe is absolutely groundbreaking work on systematic approaches to engaging students and staff and presenting for the first time her invaluable model. I've watched her work on this over a couple of years and Ithink it will be as important to the sector as the work for example John Biggs or Stephen Brookfield. That is no small claim but I think when colleagues hear her, they will agree! Her paper outlining her new model is being published in 'Journal of perspectives in academic practice' published by Napier University very shortly.
Also at the conference Kay Sambell and I will be launching our book 'Professionalism in Practice'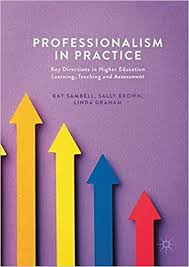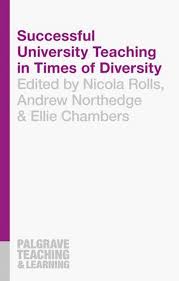 which we wrote with Linda Graham, alongside launching the new book by Nicola Rolls, Andy Northedge and Ellie Chambers 'Successful University Teaching in Times of Diversity' in my learning/teaching series for Palgrave.
The conference is all about networking and community, and a big part of the event for me will be meeting up with colleagues old and new and learning from them. And then for leisure off to Neath to see our delightful baby twin granddaughters Molly and Chloe
Then next week Utrecht, then five more workhops at Edinburgh Napier before Christmas, and a trip to support London Southbank's scheme 'Achieve' through which colleagues Fellowships of the HEA.